Racist cartoons (2)
In the post of May 8, 2006, I talked about racist cartoon images in a booklet distributed by the Tokyo Metropolitan Government. (I found this information on the SistainTokyo blog.) I distributed the information to my friends. Then, one of my friends forwarded it to Fumio Takano, the director of Tokyo Alien Eyes, a non profit organization set up for the purpose of supporting foreign students in Tokyo. He sent a letter to Tokyo Metropolitan Police Department and asked them to redraw the racist cartoon images in a booklet. Then he received a letter saying that they redrew the pictures and uploaded to their website. The following are samples of their new cartoons.
Old cartoon: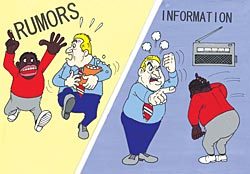 Revised one: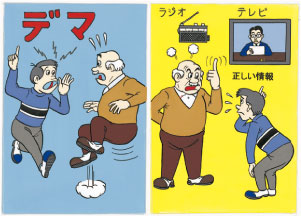 Old cartoon: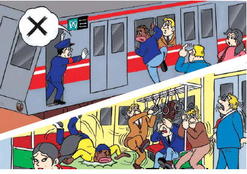 Revised one: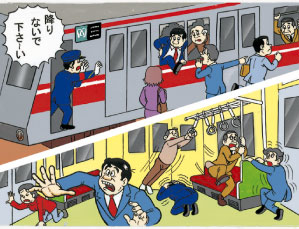 Well, what do you think? Personally, I appreciate their immediate responses. I would like to know how the original cartoonist thinks about this revision.
You can see the revised cartoons on the website of Tokyo Metropolitan Police Department:
http://www.keishicho.metro.tokyo.jp/foreign/quake/preface.htm
Photo: Blue sky.