Book






Lessons in Love for Herbivore Men (2008)

Masahiro Morioka
A how-to book on love for gentle, inexperienced young men. The term "herbivore men" became a buzzword in the Japanese mass media, and was eventually reported worldwide. This book also serves as a practical introduction to gender studies for young people.
After the publication of this book, the term "herbivore men" (soshoku-kei danshi in Japanese) became a buzzword and was ranked among the top ten keywords-of-the-year for 2009. In this book I define a "herbivore man" as a gentle, inexperienced young men who wants to go on a date with a girl, but does not want to become a "macho" man in order to achieve this goal.
Many reviews and articles about this book appeared in the year it was published, particularly in women's magazines. People began using "herbivore men" to describe androgynous or feminine young (heterosexual) men in their 20s who do not rush to have sexual relationships with their girl friends. Newspapers and TV shows featured this kind of boys, and foreign media reported on their emergence as a new phenomenon in current Japanese society.
My intention was not to create a buzzword. My original aim was to encourage and reassure young boys who were worred about their relationships with the women they have fallen in love with. The main message of the book was that boys need not become masculine or macho in order to have good romantic relationships with girls, and, in addition, that boys should have a "true" understanding of women's sexuality, psychology, and the gender gap between men and women.
The most surprising thing to me was that many women read this book and sent me positive messages about the contents. I did not expect this because I believed that women never read love/sex books written for young men. This implies that in Japan a number of women want to experience "herbivore love" with men. Another surprising thing was that female readers asked me to write a book for women on "how to love with hervibore men." They said they were worried about young men who do not woo them, or in other words, a state of affairs in which the girl is waiting but the man does nothing special for her. In response to their requests I wrote another book on herbivore men, Herbivore Men will Bring Your Last Love, in 2009.
The "herbivore men" phenomenon is a very interesting topic in terms of cultural studies and gender studies in contemporary Japan. You can find plenty of materials on this subject on the Internet. It may also be interesting to compare young men's attitudes towards women in Japan with those of young men in other countries.
A Traditional Chinese translation was published in 2010.
See also A Phenomenological Study of "Herbivore Men" and Special Report on herbivore men.
---
Preface Why Did I Write this Book?
Chapter 1
Focus Your Attention and Listen to her Attentively
First, Focus Your Attention on the Woman with Whome You have Fallen in Love
Listen to Her Attentively
Show Her Your Feelings of Respect for Her
Chapter 2
Think As If You were a Woman
Understanding Women's Sexuality
Understanding Women's Psychology
Understanding Women in Society
Chapter 3
Having a Dream and the Desire to Develop
How to Come to Terms with Your Sense of Inferiority
When a Good Person Change into Someone Special
The Biggest Present Love Gives to us
Epilogue Dark Days in Youth Have their Own Meaning
---
Book Reviews

Book reviews appeared in Yomiuri newspaper and many magazines. You can read plenty of comments and criticisms on the Internet.

Media Factory, Tokyo, July 18 ,2008, 215 pages, 1000 yen, written in Japanese.

Japanese website for this book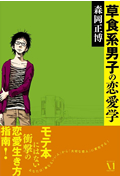 Translation into Other Languages
A Traditional Chinese translation was published on March, 2010, in Taiwan.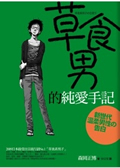 A Simplified Chinese translation was published in the same year.